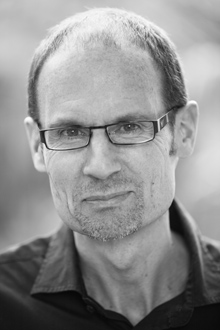 Strategy Creation that ... works!
DGSC is a modern and progressive Business Strategy Consultancy.
Formed in 2001, the consultancy offers a variety of value-enriching business tooling, but spearheads this offer with powerful and focused strategic expertise to enable organisations to achieve sustainable growth and maximised profits.
The reasoning for the strategic slant is simple... In today's highly competitive and ever-changing global economy, businesses can no longer take their profitability for granted.
Whatever you're doing today, however you are doing it, you need to be more efficient, resourceful and productive for tomorrow if you wish to remain a contender in the current marketplace for goods & services. Merely maintaining the status quo of your business will not assure success, or, even survival. Fact.
Traditionally, strategy has disempowered the average employee. Strategic plans have become "untouchable" and employees are expected to follow them blindly and slavishly.
Strategic plans have been locked away in an "ivory tower" where a lack of collective sharing and communication down the ranks has created an unimaginative and uninspired understanding of the organisation in totality and, of course, for where the organisation is headed. This has served to exclude the average employee who, resultantly, feels "left out" of the loop in carrying out an organisation's visionary aims.
To keep ahead of the growth curve, strategic thinking needs to be improved at every level of the organisational structure, enabling all employees to become strategists in their own right, such that much, much more is able to be achieved, with far less.
Ultimately, an organisation's challenge is to:
Develop the capacity of its people to think strategically and innovatively
Harness that thinking into a shared, intelligent mindset that is able to maximise an organisation's efficiency, effectiveness and sustainability towards growth and prosperity.
The ability for an organisation to think intelligently about how to overcome challenges and develop innovative products & services hinges on the effective use of its shared, strategic prowess. It is not a choice in today's climate: an organisation must actively envision a bright future for itself and develop the necessary strategic measures, procedures and tooling to effectively capture this bright future. Together. As one.
As is oft said: the best way to predict the future, is to create it!
Strategy, as a critical tool, needs to be shared with everyone in the organisation. When viewed in this way, strategy defines an organisation's overall approach to doing business and serves as a measurement tool to gauge momentum and progress.